About Us and what we like about the Elk Rapids area
The Fosters (Andrew & Sharon)
Williamsburg, Michigan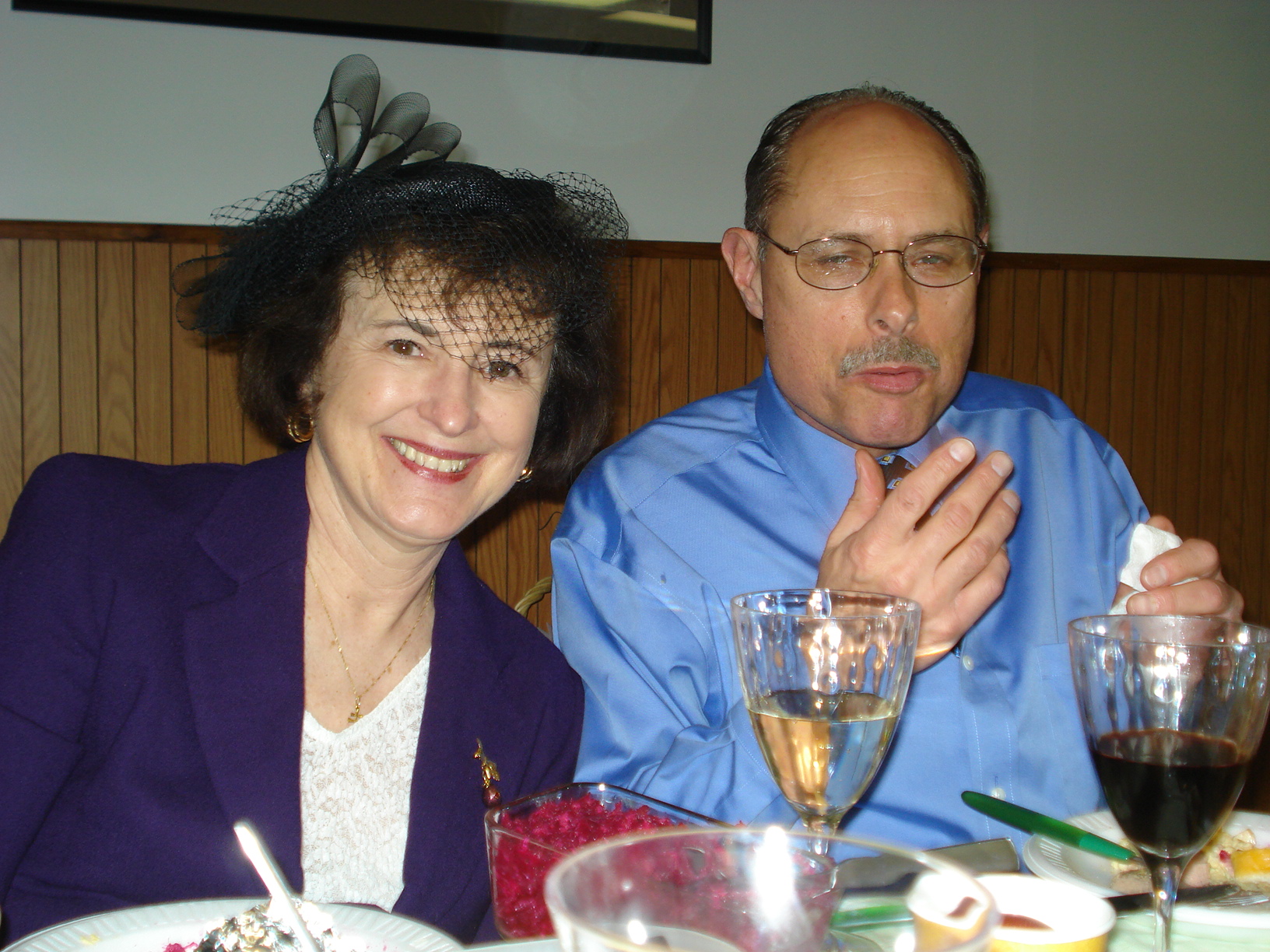 We have owned our Condo Rental unit since 1989, and have enjoyed many relaxing, enriching, and memorable "visits" with family and friends. Andrew's 40-year career with Chrysler ended with retirement in Dec., 2006, and now we live year-round in nearby Williamsburg in Acme Township. Our Condo unit faces the western sky for great sunsets and overlooks our Condo association beach front on the waters of Elk Lake, which is an 8,000 acre lake with maximum depth of 192 feet and average depth of 67 feet. Elk Lake, the final lake upstream of Lake Michigan in the "Elk River Chain of Lakes System", is so beautiful, clean, and refreshing in the summer! (See our page on this site showing an aerial photo of Elk Rapids and Elk Lake.) The various sand-bar areas are so pleasant for summertime anchoring in 3-foot depth of Bahamas-like water for an afternoon of leisure in the sun. The lake is large enough to simultaneously accommodate many boats with skiers or tubers in-tow at any time of the day without being crowded. The lake has many active spots for fishermen angling for bass, walleye, lake trout, or steelhead. It also provides access to renowned Torch Lake following a nice leisurely and picturesque run through Lake Skegemog and up the Torch River. In addition, the Village of Elk Rapids is close enough to reach by walking or biking, and provides an impressive list of amenities not found in very many other "northern Michigan small towns". The list includes two marinas (one each for Elk Lake and Lake Michigan), family and fine dining featuring award-winning chefs, local clothing and souvenir shops, public beach on Lake Michigan, biking paths and parking modules, a main street nicely freshened with ample lighting and sitting benches, "pedestrian-only" zone created on summertime Wednesday evenings on the main street for 3 1/2 hours of family fun with live-band music and street-side food vendors, local organically-grown vegetables and produce every summertime Friday morning at the Elk Rapids Farmer's Market, a Donald-Ross-designed 9-hole public golf course overlooking Elk Lake, historic homes nicely restored and maintained, multiple homes with beautiful floral gardens, and much more. [Check out the Elk Rapids web site ==>http://www.elkrapids.com/] Other notable area attractions include the fabulous Traverse City Horse Shows held annually in nearby Williamsburg during the months of June thru September (see separate page on this site, as well as ===> https://traversecityhorseshows.com/), the myriad attractions offered by the Traverse City area to the south (restaurants, award-winning wineries, multiple acclaimed microbreweries, "main street" shopping) the acclaimed golf courses in the surrounding area, and the unparalleled natural beauty of the Sleeping Bear Dunes overlooking Lake Michigan to the west near Empire, Michigan, which has been acclaimed by many media outlets as "the most beautiful place in America".
Here is how the Village of Elk Rapids is described, by their own website (http://www.elkrapids.net):
The village of Elk Rapids is one of the most charming of all the many harbor towns in Northwest Lower Michigan. Located just north of Traverse City on East Grand Traverse Bay, Elk Rapids, with its modern marina, offers a welcome refuge for boaters on the waters of Grand Traverse Bay and Lake Michigan.
Elk Rapids is also a refuge for the land-loving tourist traveling US-131 between Traverse City and Charlevoix. Its secluded downtown district with many unique, upnorth shops and restaurants make Elk Rapids a don't-miss destination for that complete Northern Michigan vacation experience.
Those looking for a little outdoor fun often use Elk Rapids as their gateway to recreational opportunities throughout Antrim County. Northern Michigan winter enthusiasts will find downhill skiing at its best on the slopes of Schuss Mountain and Summit Mountain at Shanty Creek Resorts.
Great water and great beaches also abound. Choose from the "Big Water" of Grand Traverse Bay and Lake Michigan or follow the Elk River into Elk Lake and through Torch Lake and the rest the Chain of Lakes in Antrim County.
And if golf is your bag, the Elk Rapids area has some of the best golf in the Midwest, with Jack Nicklaus' "The Bear" at the nearby Grand Traverse Resort, Arnold Palmer's "The Legend" at Shanty Creek, as well as the A-Ga-Ming Golf Resort near Kewadin, and Antrim Dells south of Charlevoix.
Also, here is a video that provides stunning views of Elk Rapids and Elk Lake for all to see!